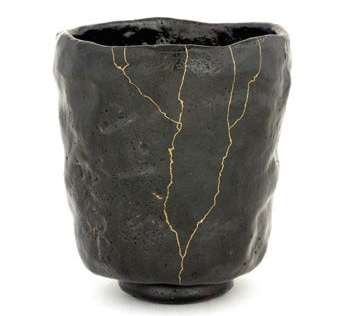 ---
One's scars, flaws and failures can be recreated into something that has a new purpose and value, as in Kintsugi, the old Japanese art of repairing broken pottery using precious metal. Instead of hiding the cracks, they are accentuated and the result is beautiful and unique.
---
Loss, illness, transitions and other life challenges are inevitable. They are part of the natural process of life and can be an opportunity for you to heal past wounds, grow and make the changes you need, so you can live a healthier and more fulfilled life.
Difficulties may give you the opportunity to see things from a new perspective, better focus on what you really want and matter for you and improve yourself. They may help you to take better care of yourself, increase your inner strength and create deeper connections with other people.
---
Anyone can grow from their difficulties and experience peace of mind, emotional balance and fulfillment in their life.
---
We create a supportive, non-judgemental and confidential space where you can explore your thoughts and feelings, discover your unique individuality and resources and are empowered with specific tools, so you improve your mental and emotional health and live a meaningful life.
Our goal is to help you not just survive, but live your best life.
We look together with you into what stays in the way of your well-being and fulfillment and help you define and achieve your personal goals.
---
Depending on the nature of your problem and your needs, you can choose either individual sessions, group sessions or alternating individual and group sessions. Contact us to discuss which choice is better for you.