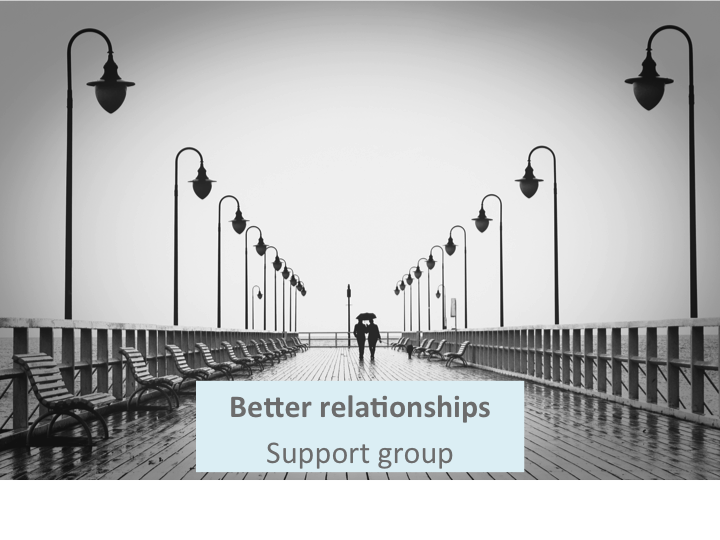 ---
Support group for people struggling with difficulties such as conflicts, intimacy or trust issues, sexual issues, co-dependency, commitment issues, difficulty in developing/maintaining relationships, divorce/separation..
A safe, non judgemental and confidential space to explore feelings, get support, develop coping skills and find solutions to relationship struggles.
In a support group we can increase awareness of how we think, feel, and react to better understand what helps and what stays in the way of having healthy, satisfying relationships.
The meetings take place every other week in The Hague.
---
For more information or for registration, please send an e-mail at wabisabipsy@gmail.com.